Presented by Power Monkey Fitness, Camp is a week-long, all-inclusive fitness training camp for athletes of ALL levels. 
• Experience fitness education from the top coaches in the world, emphasizing foundational skills for life-long success.
• Learn new techniques to improve personal fitness.
Fitness stations include: Gymnastics (3 stations), Weightlifting (3 stations), Endurance, Kettlebell, Jump Rope, Rowing
Additional Seminars: Elite gymnastics demos, Nutrition lectures, Daily yoga, Athletic programming, Slow motion video analysis of participant movements, VO2 Max /Impedance Testing, Adaptive Athlete seminar
Rate Includes a week at Camp, housing, and meals. CAMP will be maxed at 100 athletes.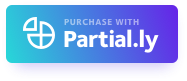 Full payment is due upon registration. A 50% refund can be issued up to 4 weeks prior to Camp start date. Requests to change registration from one Camp to another must be made by email at least 4 weeks prior the camp start date. Changes are subject to a $100.00 rescheduling fee and are valid for one calendar year from original registration. Participants may transfer their course registration to someone else for a $50.00 fee. Any requests made within less than 4 weeks prior to Camp start date cannot be accommodated.