GOLD PARTNERS
ASSAULT FITNESS
Assault Fitness doesn't just manufacture machines, they create opportunities to improve life through fitness. Whether designing elite fitness equipment or encouraging educational development, they uphold and elevate the standards of life for individuals and communities across the globe.
RXSG
Dedicated to the pursuit of elevating fitness through the creation of high quality, innovative and life-changing jump ropes and fitness equipment.
RXSG has been a strong supporter of Power Monkey Fitness for several years and is an integral part of Power Monkey Camp.
ROSIEJO
RosieJo Meals has been the caterer to CrossFit Games Athletes and Power Monkey Camp for several years. Owner, Katie Wells, keeps campers well fed with macro-friendly meals and delicious snacks throughout the week. The best part? You can order meals when you return home, so you don't have to miss a day of Katie's delicious meals.
victory grips
Victory Grips are the product of an ongoing collaboration with athletes of all levels. The gymnastics grips come in many different materials and styles to provide the best grip and comfort. Power Monkey Campers get to demo the grips during gymnastics stations to find their best fit.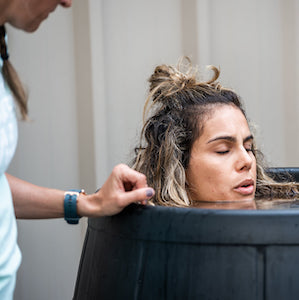 ICE BARREL

Ice Barrel is a cold therapy training tool that offers an easy way to bring ice baths to your routine. With a lightweight design and functional features, Ice Barrel is portable, durable, compact, and looks cool!


BUBS NATURALS

Improve your health with collagen. Supports joint health and mobility. Improves skin, hair, and nails. Aids muscle recovery and strength. Promotes digestive health and nutrient absorption. Boosts immune function for overall health.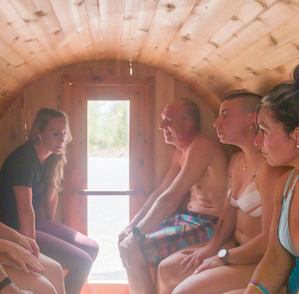 SISU SAUNA

Elevate your wellness game with premium saunas built to last. Enjoy the many benefits that come with sauna therapy, recover faster and achieve more with SISU.


SPACER MOBILITY
Spacer mobility relieves foot pain, stretches muscles, realigns your toes, and helps common foot injuries. The Toe Spacers helps strengthen intrinsic muscles in feet which helps stability in yoga balance poses, pain free runs, deeper squats and stronger jumps.
Rx Smart Gear has been a proud sponsor of PowerMonkey Fitness Camp since its inception and every year since. The decision to sponsor was very much a low risk high reward proposition due mostly in part to the caliber of its creators.
It's not often that one gets the opportunity to meet and work side by side with individuals who have ascended to the highest level of their respective sports. Not to mention their vision of creating an experience centered around fitness and self improvement that is unparalleled in the health and fitness industry.
The team at Power Monkey Fitness camp have assembled a cadre of the top Subject Matter Experts in their discipline of sport, fitness, and health to foster the highest standard of foundational instruction unrivaled globally.
When the key components of a strong concept, key players, world class facility and precise execution are aligned that's when you have a winning endeavor.
Jumping on board as sponsor of Power Monkey Camp was never a question. The question was how could I not?"
- David Newman, Owner RX Smart Gea
GARMIN
ASSAULT FITNESS
RXSG
VICTORY GRIPS
ROSIEJO