2024 registration now open!
Power Monkey Camp
Spring 2024

Nashville Airport (BNA)
A FITNESS EXPERIENCE FOR EVERYONE.
At Camp, you'll spend a week learning from some of the world's most elite athletes turned educators. You'll train with world-class collective of coaches, build your technique and skills, and have a ton of fun.
Camp is for beginner athletes, experienced athletes, coaches, gym owners, and others who want to learn, challenge themselves, and connect with other people who are passionate about fitness.
Come be a part of the Power Monkey Family!
Everyone welcome.
Content geared to beg/int level athletes.
Continuing Education
Earn credits with CrossFit, NASM & AFAA
Stress-Free
Get here and we take care of the rest!
What Campers are saying...
"Positively life changing. There's no other place or retreat in the world that I know of where you can get away in nature, meet like minded people, and learn from some of the best in the world at all modalities of the sport of CrossFit."
"The safest place to get out of your comfort zone."
"World class coaching in a relaxed, fun, safe environment"
"The best thing you didn't know you needed."
"Forever changed my life."
"Disney for grown ups."
"A week in Tennessee with 100+ people, what feels like a new family, has left me feeling grateful, stronger, and more motivated than ever. This has been the most uplifting, exciting, and insanely supportive experience" -Rebecca K.
WHO ATTENDS POWER MONKEY CAMP?
FITNESS ENTHUSIASTS
We are all here to learn from each other. That's what makes Power Monkey Camp so fun! We break down high level movements into easy to understand drills to help you reach goals you never thought possible and keep you healthy in your movement patterns so you are working out for years to come!

COMPETITIVE ATHLETES
We focus on teaching you the importance of training for a standard of MOVEMENT. Why? Because those standards never change, even when competition standards do. Learn the points of performance that will keep you performing at a higher level than those of your competitors who simply aren't paying attention.
COACHES & OWNERS
You'll not only expand your personal knowledge of movement patterns but also benefit from learning the best cues and drills to help your community of athletes in your classes. Plus, you have the added advantage of networking with other coaches and owners to exchange ideas and best practices throughout the weekend!
CAMP COURSES
If you have an interest in learning, you belong at Camp.
Below are the 10, two hour stations you'll rotate through during the week.
WEIGHTLIFTING MOBILITY
Simply put: the goal of this station is to make sure your squat is flexible, comfortable, and strong. Evolving from years of practical application and shared professional discussion, you'll learn:
Key training principles
Movement strategies
Drill work, front rack
T-Spine positioning
Progressions to strengthen your movement and coaching journey
CAMP LECTURES
Spend your evenings with Subject Matter Experts who write the books on sleep, Nutrition, Mindset, Programming and more...
NUTRITION
Nutrition is about more than calories in and calories out. In this lecture, Power Monkey Nutrition Coach Mike Molloy shares his approach for creating sustainable nutrition and lifestyle habits to support not only your performance in the gym, but also throughout the rest of your life. Come learn how to set your total calorie intake, break down your macros, dial in your sleep and so much more.
Fitness
Your week at Power Monkey Camp is packed with a ton of education but we make sure to squeeze in a bit of fun and fitness! Jason Leydon will have nightly workouts programmed throughout the week, plus Chris Hinshaw and his team will put you through the paces at CrossFit Mayhem.
Thursday got includes a challenge night where you'll learn how to back flip in to the foam pit, challenge the PMC coaches in handstand relay races or have a liftoff on the Olympic Weightlifting Programming.

Camp caps off with a team competition on Friday before you dance the night at away when Power Monkey Camp becomes Party Monkey Camp (costumes encouraged!)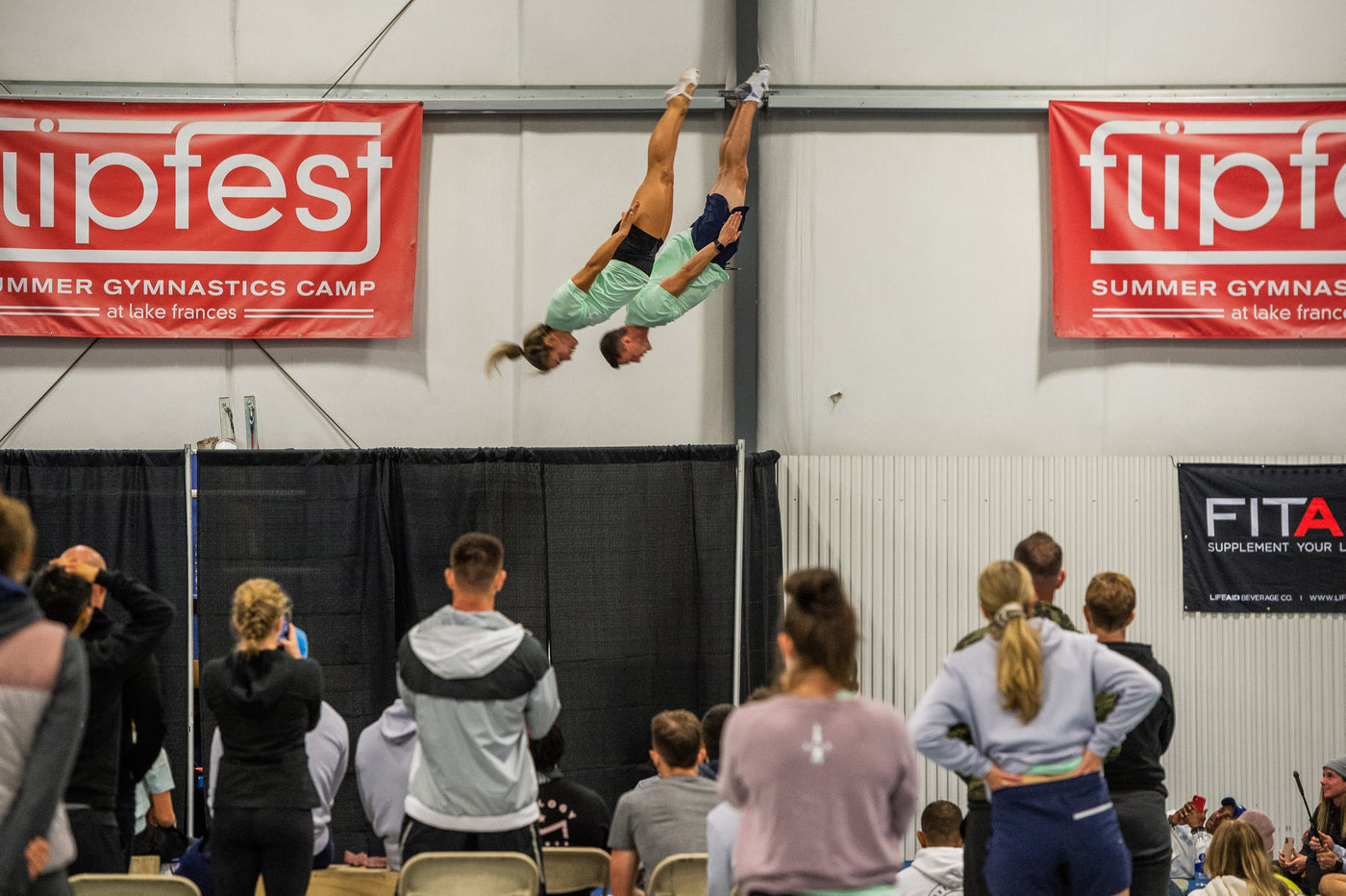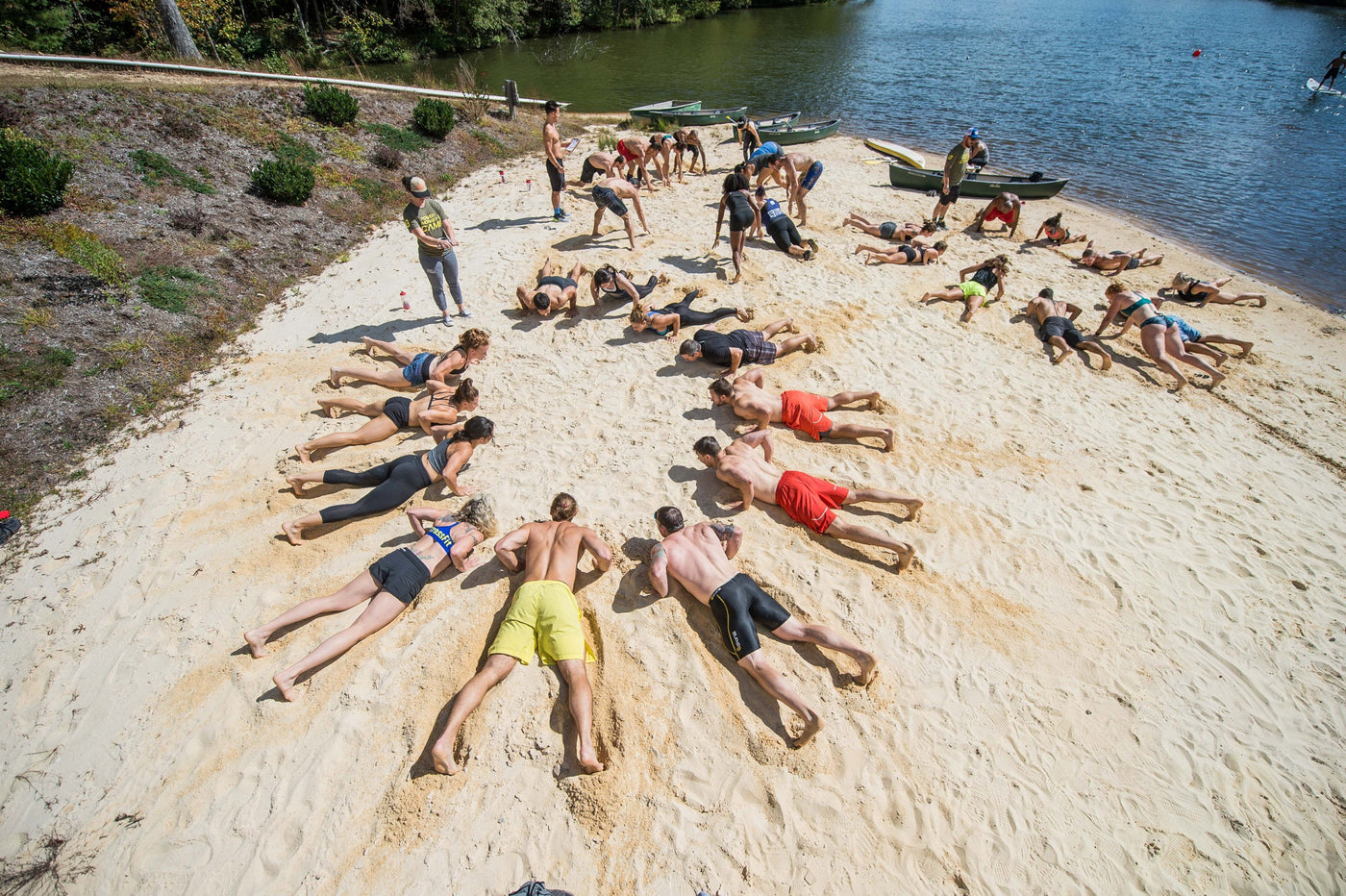 WELLNESS
At Power Monkey Camp, you'll focus on your fitness technique but also your general health and wellness. Each morning you'll have the opportunity to participate in our yoga sessions before breakfast. We also have a recovery station where you can relax with a set of Normatec Hyperice leg compressions or massage guns.
If you are REALLY wanting to relax, book a massage with one of our massage therapists (additional charge).
During the week you'll be able to spend some time with Dawn Fletcher, Founder of Driven Mind Training, where she will walk you through cold water therapy in an Ice Barrel.
Field trip to crossfit mayhem
Mid-week, there is a field trip to CrossFit Mayhem in Cookeville. There, campers do a CrossFit style workout and get to visit the CrossFit motherland!
Be sure to pick up a Mayhem t-shirt and a Ralphs donut on the way back to Camp!
Exploring lake Frances
Incredible private location on Lake Frances in Crossville, TN. 150 acres includes: • 30,000 sq. ft. of training space in 3 separate gyms • Cabin accommodations • Family-style dining hall • Lake-front • Swimming • Fishing • Paddleboarding • 5 miles of running/hiking trails • Ropes course • Beach volleyball
Rosiejo catering provides delicious food all week
All meals at Power Monkey Camp are catered by chef Katie Wells of Rosiejo Meals. She has been providing meals to crossFit Games Athletes for several years and run a successful meal prep delivery business based in Texas.
All diet preferences or allergy restrictions can be accommodated(including vegan and gluten-free)
Salad Bar included with Lunch & Dinner.
Your Camp Cabins
You will be staying in cabins with other athletes (true summer camp style!!). Men and women will be sleeping in separate cabins. The beds are all twin beds. There will be 6-8 campers per cabin to allow for maximum separation.
Special requests can be made for a gender-fluid cabin.
A small number of small group or private cabins can be arranged in advanced on a first come, first serve basis.
What's Included
You don't need to sweat the small stuff... we've thought of eveything
6 nights accommodation
10 sessions (3 weightlifting, 3 gymnastics, 1 rowing, 1 jump rope, 1 kettlebell, 1 endurance)
Daily morning yoga class (optional)
Breakfast, lunch, and dinner
Field trip to CrossFit Mayhem for group workout
Nightly seminars on various topics (Injury prevention, nutrition, programming, and sleep seminar)
Open gym time to work with coaches
Meet your coaches
DAVE DURANTE,
HANDSTANDS
NCAA All-American at Stanford University
Multiple Time US National Champion
Multiple Time World Team Member
2008 Olympic Team Member
Co-Owner of Power Monkey Fitness
@davedurante
CHAD VAUGHN,
SQUAT MOBILITY
2 Time Olympian
9 Time National Champion
American Record Holder
Creator, Barbell Mobility
@olychad
LINDSAY DARE SHOOP,
ROWING
Olympic Gold Medalist
US National Rowing Hall of Fame
3 Time World Champion
5 Time World Cup Medalist
Former World Record Holder
2x NCAA All-American
@LindsayDareShoop
MIKE CERBUS,
WEIGHTLIFTING
2011 American Open Champion
2012 Pan Am & Olympic Qualification Teams
5 Time National Medalist
Course Director & Lead Programmer, Power Monkey Fitness
@mikecerbus
VANNESSA MCCOY NELSON,
CLEAN & JERK
US National Champion
World University Medalist
Medalist in the 2016 Olympic Test Event
@v_real_mccoy
ZACH FILER,
KETTLEBELL
Kettlebell marathon world record holder
Co-owner of CrossFit Hinge
Co-owner, 206 South
Lead Course Instructor, Power Monkey Kettlebell
@oldcountrystrong
CHERYL HAWORTH,
CLEAN & JERK
3 Time US Olympian
Olympic medalist
Youth Snatch World Record 
Record Holder (all American and Pan American)
@haworthweightlifting
ADRIANA KARA,
KETTLEBELL
Kettlebell National record holder
Co-owner, CrossFit Hinge
Co-owner, 206 South
Lead Course Instructor, Power Monkey Kettlebell
@powermonkey_kettlebell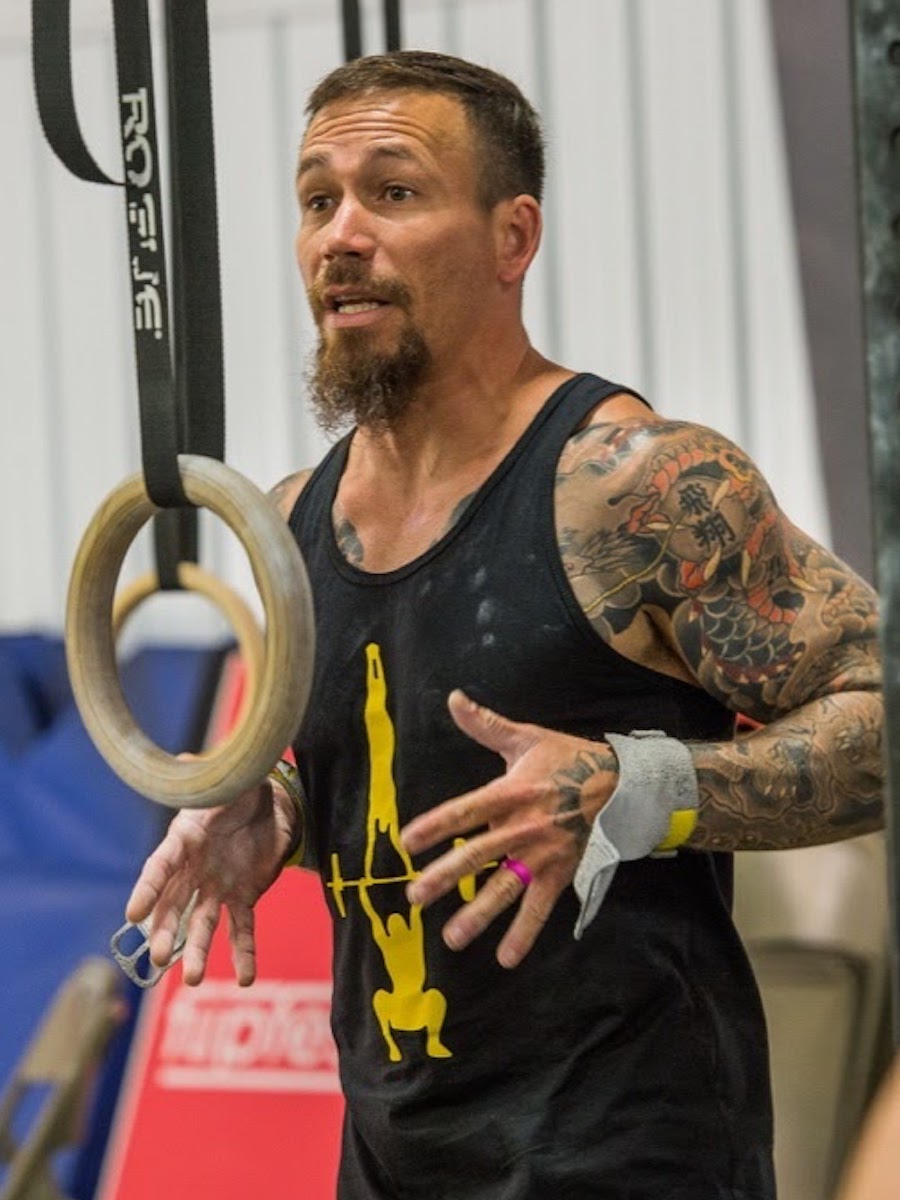 DUKE VAN VLEET,
RINGS
2 Time NCAA Team Champion for Penn State
8 yr performer, Cirque du Soleil
Owner, CrossFit Rising Wave
@vanvleetd
JEFF MARTONE,
KETTLEBELL
Co-founder, Kettlebell RX
3 x North American Record holder
Master of Sport in Kettlebell Lifting
Architect of the Modern Kettlebell Movement
@jeffmartone
SHANE DEFRIETAS,
BAR WORK
2 Time NCAA All American on high bar
1996 Barbados Olympian
Skill on parallel bars 'deFrietas'
@bimflip
DAVE NEWMAN,
JUMP ROPE
Founder and CEO of Rx Smart Gear
Creator of the Rx Method
Innovator of Fitness Solutions
@rxsmartgear
RUNNING
Aerobic Capacity Trained
Paradiso CrossFit Lead Coach
Dedicated Fitness Trainer with Versatile Expertise
ACCREDITATION
Come to Camp for professional Development!
National Academy of Sport Medicine (NASM) Provider #12,527 - 1.9 Units
Athletics and Fitness Association of America (AFAA) Provider #12,528 - 15 credits
CrossFit Continuing Education Provider - 32 Units
This is Camp
This is Camp
This is Camp
This is Camp
This is Camp
This is Camp
This is Camp
This is Camp
This is Camp
This is Camp